Zareba Bed and Breakfast is nestled away within the charming suburb of Richmond Hill in the historical and quaint heart of Port Elizabeth. Richmond Hill has retained much of the atmosphere of the old days.
The guest house is in close proximity to the central business district and the freeway system as well as restaurants, up-market coffee shops, historical monuments, parks, shopping and hospitals. It is only a short drive from Port Elizabeth airport, Greenacres and The Bridge shopping centres and the Newton Park business district.
All manner of sports and entertainment amenities are within either walking distance or a short drive. Zareba is the perfect hideaway for the business traveller.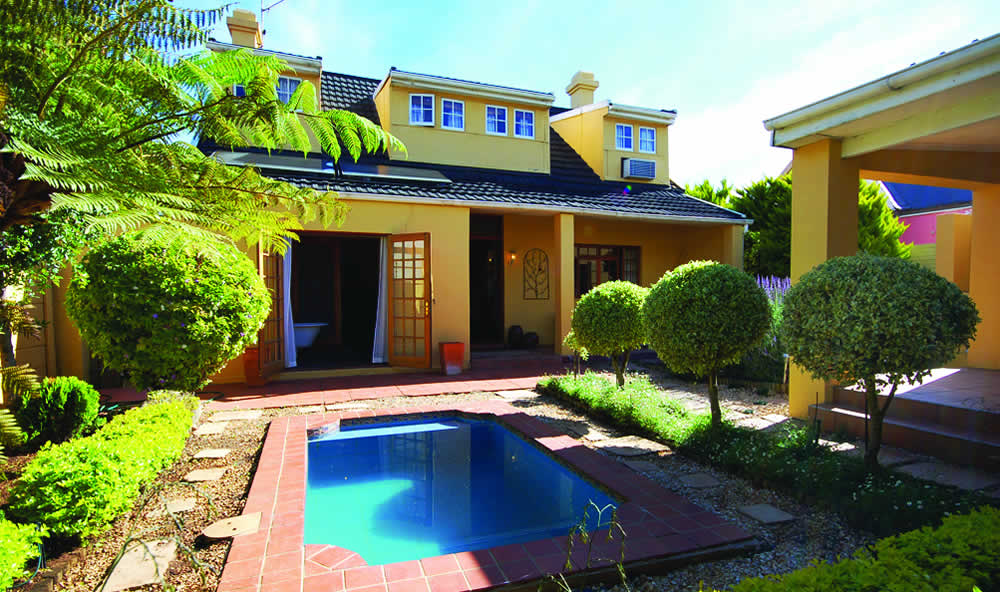 The architecture of the guest house reflects the historic character and charm which can be seen in the design of the buildings from this era all over Richmond Hill. All in all, Zareba offers guests a tranquil, private and secure home away from home.
This eclectic home, offers three in house guest rooms, two with double beds and luxurious full en suite bathrooms, one with twin beds and en suite shower. The two upstairs rooms (double and twin), easily adapt to a safe and private family suite. Self cater unit in a cosy nook of the garden is equipped with a double bed and two bunk beds, sleeps 4 people comfortably.
Zareba Guest House Contact Particulars